Research & Development
QISITECH provides professional R&D services include industrial design, structural design, circuit design, and our experts have multiple years of experience in the vaping industry.
From design to manufacturing, QISITECH fully understands all requirements from customers. With more than 300 R&D professionals, we can provide customers with flexible and professional technical support. At each stage of research and development, factors related to the product life cycle, including manufacturability, cost-effectiveness, are fully considered to accelerate product development and optimize the cost of R&D and manufacturing.
Industrial Design
Proficient in modeling design, color research, material technology, and ergonomics, etc., QISITECH industrial design team can provide a complete set of industrial design services. The industrial design team has been awarded Red Dot Award, iF Design Award, and Golden Pin Award.
Structural Design
Evaluate the feasibility and production of the project according to the customers' requirements, provide structural design services, including functional structure design, material selection and adjust the E-Cigarettes' flavor, vapor production, resistance, etc., to solve oil leakage, spitting, burning, and other problems from the structure.
Circuit Design
Our circuit design team consists of a hardware team, software team, and test team. We can provide customers with Schematic Design, PCB Circuit Design, Underlying Code Development & Software Test, Component Selection, and PCBA Performance Test. And we have stable relationships with the advanced MCU and SMT suppliers.
Scan the QR code to read on your phone

Your most trusted e-cigarette manufacturer
DONGGUAN QISI ELECTRONIC
TECHNOLOGY
Address: 7th Floor, West Block, Laobing Hengfang Industry City, Xingye Road, Baoan District, Shenzhen, Guangdong, P. R. China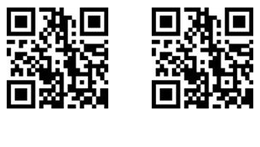 Copyright © 1999-2019 All Rights Reserved