Manufacture
Categories:

Manufacture

Time of issue:

2020-04-03 00:00:00

Views:

0
Our certificated factory is over 300,000 ft² with more than 2,500 workers. It has passed the ISO 9001, 14001, cGMP, BRC, and HACCP certifications. We have many years of experience in manufacturing vaping products and accessories for the industry.
QISITECH has advanced manufacturing equipment and technologies that can provide full service supporting demands from testing to assembly, NPI to mass production, and from high-mix low volume(HMLV) to high volume low-mix(HVLM) to perfectly satisfy all customer needs.
Strong Supply Chain System
QISITECH has invested four development centers, making sure your order can be processed within our supply chain system. Speedy response, controllable cost, and stable performance are guaranteed.
Scan the QR code to read on your phone
Laboratory System
QISITECH knows a qualified product needs to pass all kinds of tests, such as Temperature and Humidity testing, Battery Life test or Cycle testing, Battery Acupuncture and Crush Testing, and Wire Bending/ Flexure Testing, etc.
We have set up a Lab that over 24,000Sq. Ft. More than 45 test items, comprehensive to meet the needs of e-cigarette testing.

Your most trusted e-cigarette manufacturer
DONGGUAN QISI ELECTRONIC
TECHNOLOGY
Address: 7th Floor, West Block, Laobing Hengfang Industry City, Xingye Road, Baoan District, Shenzhen, Guangdong, P. R. China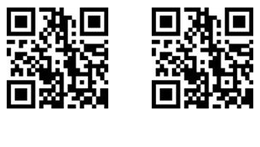 Copyright © 1999-2019 All Rights Reserved